May 2017: Project MAP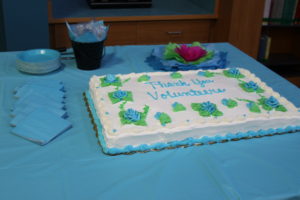 "We had our annual luncheon for the reading mentors on May 9 with about 50 in attendance.  It was a good time for thanking all those who have spent time mentoring our children this year.  The third graders came in to read for their mentors one last time.  It was a little bit emotional.  Our juvenile court judge attended along with three of his staff members."
January 2017: Project MAP 
"On Tuesday morning, January 17th, Congressman Bill Johnson visited our Project MAP volunteer reading mentoring program…
February Newsletter: February Newsletter Project MAP 2017
Project MAP Fact Sheet: Fact Sheet Project MAP January 2017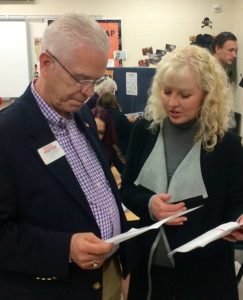 Congressman Bill Johnson and Tina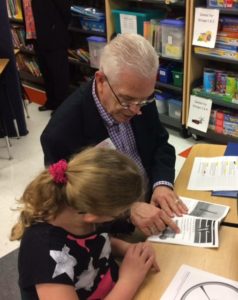 Congressman Bill Johnson mentoring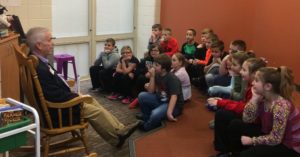 Congressman Bill Johnson reading Hugs for Daddy to 3rd graders.
Fall 2015: In the M4RA Spotlight
"I read to Digit, and she fell asleep!"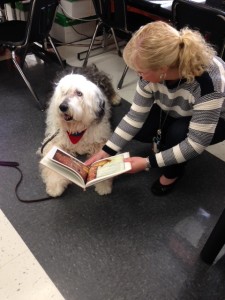 "One of my new mentors this year brings her therapy dog,
"Digit," with her on Mondays!  The kids love reading to her!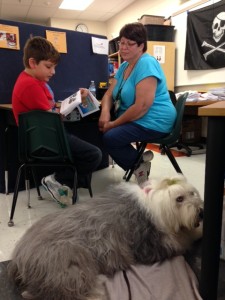 "Carter reading to Digit."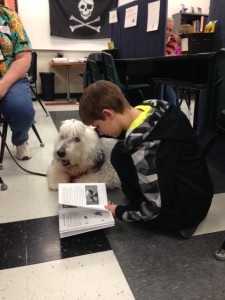 "This is a little girl on her second morning of mentoring.  When I went to pick her up to
take her to my room, she said that MAP was the best thing she had ever done in her whole life!"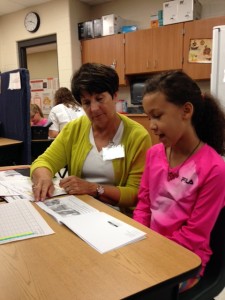 "Mary has been mentoring here for about 10 years.
She said that the time spent here with the kids is a blessing to her!"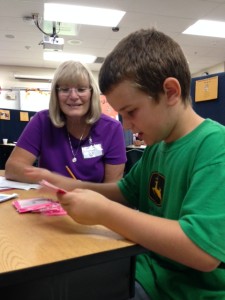 "Mike is a retired chemical engineer.  He started  mentoring last year after he retired.
His wife Pam is a retired teacher and is also a mentor with me."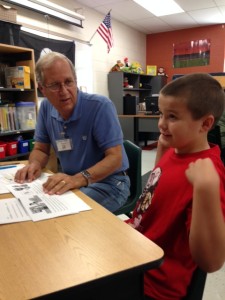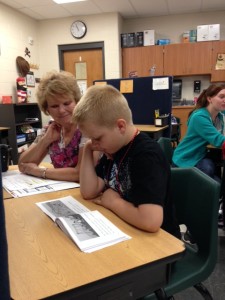 "This little girl was sooooo happy with her progress!" Look at her "Cold Read"
and then with help and practice with her Mentor; look at her "Warm Read"!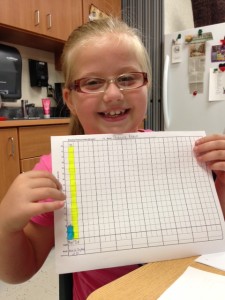 Recruiting Mentors this year:
" I spoke at each Open House for the elementary school this year and set up a display table in the hallway. I talked with prospective mentors and passed out information regarding our program."
 "I presented our program at two of Shawnee State University's education classes.  Students were able to ask questions and receive information about mentoring."
"I presented our program at the local senior citizen meeting in August.  I had a display table and passed out information about mentoring.  Two of the ladies in attendance are my mentors.  I asked them to share what they enjoy about mentoring the children.  Those stories were priceless."
"I walked in the "Walk to End Alzheimer's" with two of my mentors.  We really enjoyed the time together and were able to talk with several people regarding our mentoring work."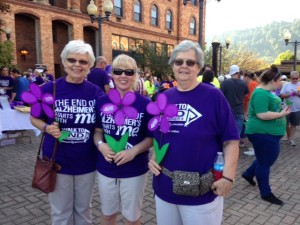 Mentors' Center: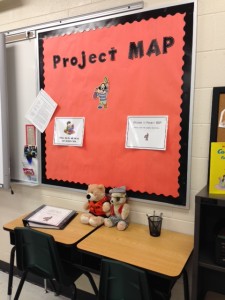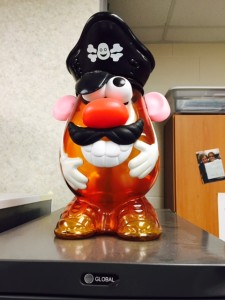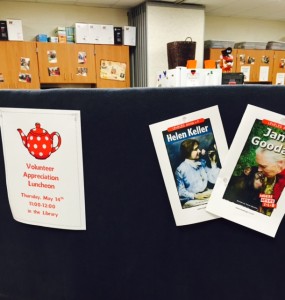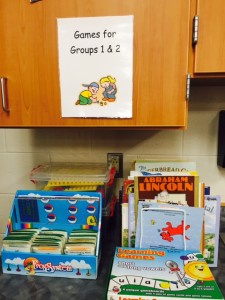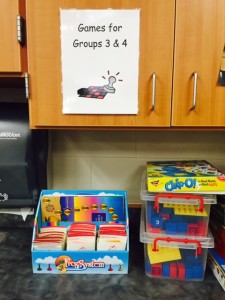 Working on Vocabulary: Word Bank List
When a student is able to read a new word 5 times: At the end of the 30 minute session, the Mentor says, "____ is taking a word home today!"
The student stands up, everyone cheers and then takes a "Pirate Kiss" (Hershey)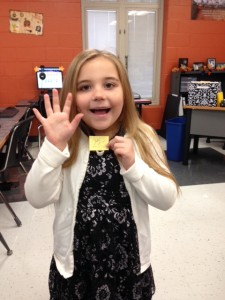 Mentors' Nametags:
Project MAP Rules:
Sign and Return Books:
Samples of written Comments:
October Calendar for the Mentors: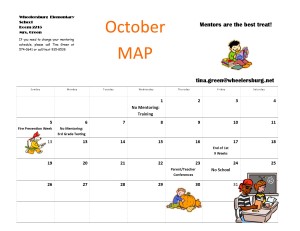 Mentor a Pirate Flyer: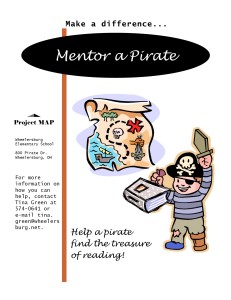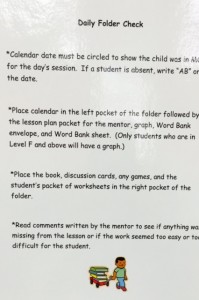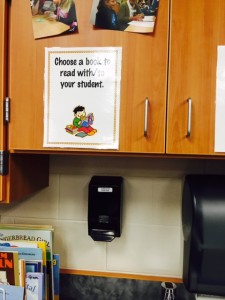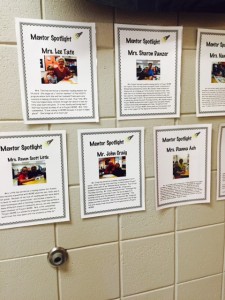 Ideas from Tina: Wheelersburg Elementary Project MAP